Skip to end of metadata
Go to start of metadata
Esse post tem como objetivo auxiliar a alteração da senha de root através do painel WHM
O procedimento de alteração de senha é bastante simples e rápido, basta acessar seu painel WHM e utilizar a ferramenta chamada "Change Root Password" ou "Alterar senha raiz" e inserir a nova senha, confirmá-la novamente e utilizar o botão "Change Password" para confirmar a alteração.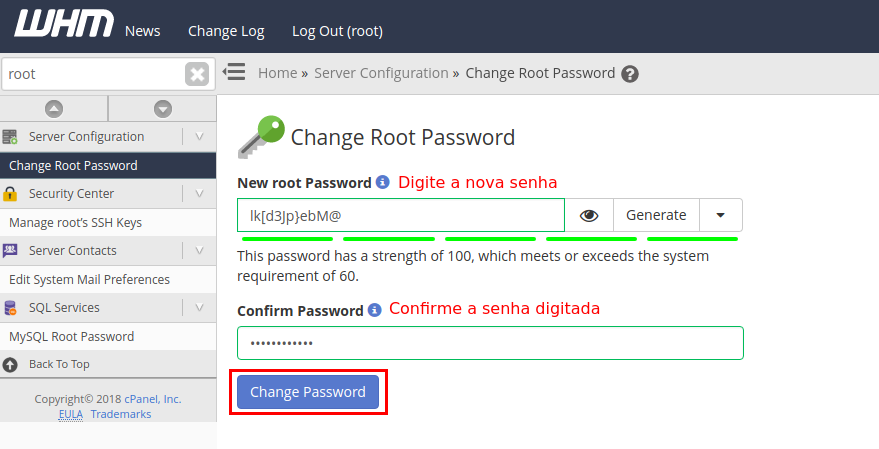 Após a alteração será exibida uma caixa de diálogo confirmando a alteração com a mensagem abaixo:
"The system successfully updated the root password. The following service passwords changed: system"
Entre em contato conosco caso possua maiores dúvidas ou dificuldades.